​New and improved Zoutori powers to Anzac Day win at Flemington
Apr 25, 2019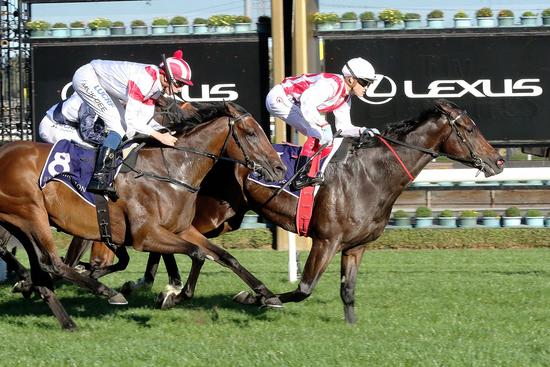 The new and improved Zoutori was on show on Anzac Day in his powerful second-up win at Flemington.
Zoutori showed enormous potential with a string of solid efforts in the spring but a little more time to mature has made all the difference to the exciting galloper.
Zoutori was an easy first-up winner before returning to city grade in the Auckland Racing Club Trophy (1400m) where he made it two from two this time in.
Craig Williams gave the son of Zoustar the perfect run to the home turn but Zoutori had to show his new-found maturity when the leaders refused to wilt at the 200m.
Zoutori lifted in the last 150m to score by a half-length for his maiden city success.
Mathew Ellerton, who trains Zoutori in partnership with Simon Zahra, said Zoutori has returned with a professional attitude after a spring break.
"The spring probably came around a bit quick for him, but he's had a good time to grow up a bit since," Ellerton said.
"We gave him the time to grow into himself, his head as well as he was a bit hot, and he's a sensible racehorse now.
"He was always a clown last time; you couldn't get him off his toes but today he swaggered around and was very relaxed with what he was doing."
Ellerton and Zahra have some thinking to do with Zoutori. Ellerton said the Adelaide carnival did not fit the stable's plans but the Queensland winter carnival featured some attractive races.
"If you go to Queensland, it's a quick turnaround for the spring, so I don't know," Ellerton said.
"He won't be going to Adelaide, so the Queensland Guineas might be something in the first week of June.
"He needs to get his rating up near 100 to run in anything as a four-year-old in the spring."